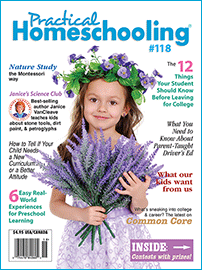 Subscribe now to receive this issue, with exciting articles like these:
How to use the real world as your preschool curriculum

Inside the heart of your child - how THEY want you to teach them

Answers to the toughest homeschool questions

College for homeschoolers? How to prepare

The Common Core/college & career connection
PHS on Facebook!
Become a homeschool "insider"! Kick your homeschool up a notch, with an inexpensive subscription to Practical Homeschooling magazine. Your first..
To celebrate Independence Day, here is the often-forgotten last verse of The Star-Spangled Banner. Enjoy! 😀