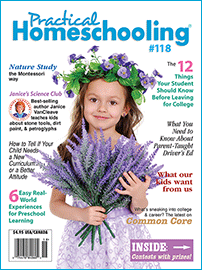 Subscribe now to receive this issue, with exciting articles like these:
How to use the real world as your preschool curriculum

Inside the heart of your child - how THEY want you to teach them

Answers to the toughest homeschool questions

College for homeschoolers? How to prepare

The Common Core/college & career connection
PHS on Facebook!
There are no words. I thought I was up on all the bad stuff in schools, but this is new. Note: they can get the IUD implanted WITHOUT their parents'..
School lunch wars move to "seek and destroy" status! (Ignore the photo – this is actually occurring in the U.K. For now.)